Owner, Supervisor, Therapist
At this time, Laura is not taking on new clients – we do apologize for any inconvenience.  Please contact us to be added to the wait list.
Education & Affiliations
Licensed Marriage & Family Therapist – WY
AAMFT Approved Supervisor
Certified EFT Supervisor
Certified EFT Therapist
EFiT  level 1 & 2 trained therapist (individuals)
EFFT level 1 & 2 trained therapist (families)
PolyVagal NeuroScience trained
Founder & Community Leader: WyEFT Community
Certified Juvenile Sexual Offenders Counselor 
Founder, Owner, Supervisor/Trainer/Therapist JHFS
Training & Work Experience
Laura is owner and operator of JH Family Solutions, LLC. She provides therapy to individuals, couples and families as well as trains & supervises all staff.
She holds the highest certifications available in the most effective and prestigious couple therapy, Emotionally Focused Therapy (EFT). She is a certified EFT therapist and a certified EFT supervisor.  In addition, she is an approved supervisor for AAMFT, (the national governing body of Marriage & Family Therapists).
She has provided JH therapists with trainings in the EFT model on how to do effective couple therapy and work with especially difficult cases.  Not only has Laura completed the best training, she holds some of the highest credentials available.  She has assisted and coordinated with Dr. Sue Johnson, who created Emotionally Focused Therapy (EFT), in the expansion of EFT here in Jackson Hole.
Laura continues to be mentored by the leading trainers in the country including George Faller and Michael Barnett.  Through this process, she continually refines her therapeutic skill set to provide the most effective treatment and cutting edge approaches in the field.
With over 20 years experience with working with individual, couple and families on a wide variety of presenting issues, including (but not limited to): addictions, depression, anxiety, borderline personality disorder, obsessive compulsive disorder, eating disorders, Laura has worked in community counseling settings, addiction residential & outpatient programs, school settings and private practice.  She has also provided a number of community wide educational workshops on parenting, couple and family resiliency.
Laura regularly works with individual, couples and families as well as teaching and supervising therapists.
Hours & Contact Info
Laura is available for scheduling appointments:
Monday – Friday
9:00am – 6:00pm
Late evening & weekend hours available by appointment only & additional charge
intensive couple weekends available by appointment only 
Laura's credentials:
Licensed Marriage & Family Therapist
Certified EFT Therapist
EFFT family therapy trained level 1 & 2
EFiT individual therapy trained level 1 & 2
Certified EFT Supervisor
AAMFT Approved Supervisor
DARe – trauma repatterning therapist
Juvenile Sexual Offenders Certified Counselor
Laura's contact info:
On a Personal Note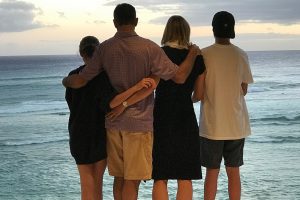 Originally Laura is from the east coast. She grew up, studied and worked in Connecticut. Having moved to Jackson in 2000, she now considers Jackson "home". She resides here with her husband and 2 children, currently ages 18 and 19.
This personal journey into marriage and parenthood have brought invaluable, first hand experience which Laura utilizes in her counseling and therapy provided to individuals, couples and families.
Laura has a deep commitment to professional growth & development. Through continuing education, advanced certifications and commitment to learning therapeutic theory and intervention at a deeper level, she continues to expand her knowledge base, areas of expertise and understanding of new approaches developing in the field.
JH Family Solutions reflects the desire to share the most efficacious treatments to all those who currently struggle with individual, marital or family relationship distress.