Counseling Addictions in Jackson Hole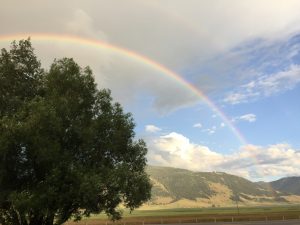 Substance abuse/addictions recovery is a highly personal journey and occurs in many ways and can be unique to each person.  It may include clinical treatment, medications, faith-based approaches, peer support, family support, self-care, and other approaches. At JHFS, we view recovery as characterized by continual growth and improvement in one's health and wellness that may involve setbacks yet requires a safe venue to explore all facets of this complex issue. Because setbacks are a natural part of life, resilience becomes a key component of recovery.  
Allow us to support you on your journey.
JH Family Solutions offers outpatient counseling for addictions where clients have a safe and confidential place to explore their drug/alchol use. Clients can expect an evaluation to determine the proper level of treatment is received.
Treatment typically includes exploration of the following:
denial
mapping the influence of use
relapse prevention plan
self-destructive behavioral patterns
rebuilding relationship with self
rebuilding self-esteem
emotional processing
identification & implementation of healthy coping mechanisms
transitional issues in relationships and families
It is recommended that clients also have a medical evaluation as well as utilize AA.
The Addictions Field has upgraded  its approach to treating substance abuse and addictions.  What we know from research and biology, we now understand that a component to use/abuse/addictions is rooted in emotional disconnection.  We work with individuals, couples and families in this regard to heal from the related issues that caused disconnection and can help move towards connection, safety, openness and recovery.
For more information on the SCIENCE of Addictions: