Therapist
Education & Affiliations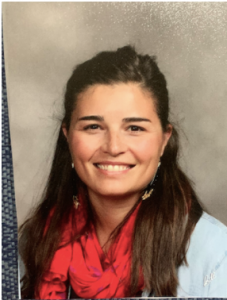 Licensed Professional Counselor – WY

EFT couples trained therapist (couples)
EFFT level 1 trained therapist (families)
EFiT level 1 trained therapist (individual)
PolyVagal NeuroScience training

Cognitive Behavioral Therapy (CBT), & Integrating Mindfulness into CBT practices

Mindfulness Practices for Adults and Children

Trauma informed practices 

Restorative Justice and Harm Repair practices 

Brain Based strategies for Executive Functioning and Emotional Regulation 

Social Thinking Strategies for Children 
Work Experience
Charlotte has been with JHFS since 2019.  She transitioned from part time to full time in 202 after leaving Teton County School District where she had worked for 7 years as a school counselor. Charlotte has focused on additional trainings in Emotionally Focused Therapy and works with individuals, couples and families from this emotionally focused, attachment based model.
Historically, she supported students and their families with a wide range of issues including anxiety, brain based strategies for ADHD, emotional regulation and executive functioning. She has received training in Cognitive Behavioral Therapy and integrating Mindfulness into CBT.   
Hours & Contact Info
Monday – Thursday, 9:00am – 5:00pm
Friday – Zoom ONLY

To contact Charlotte directly – Charlotte@jhfamilysolutions.com
On a Personal Note
Charlotte is a local, having grown up in Jackson. Following graduate school Charlotte decided she wanted to return to Jackson in order to be closer to  family and the valley that she loves. 
Charlotte has spent the majority of her career working in the schools but has always felt a pull to work in private practice.
Charlotte believes the therapeutic relationship is based on trust and is the most important catalyst for growth and healing. She has completed training in EMDR in order to better support clients to overcome past experiences that cause continued stress in their lives. Charlotte believes in constantly striving to learn through continuing education in order to provide the best treatment possible, a kindred philosophy of all JHFS staff.