Emotionally Focused Family Therapy (EFFT)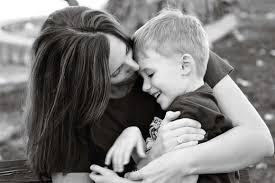 Emotionally Focused Family Therapy, EFFT, is a specific type of therapy modeled after EFT for couples.  We know children are deeply emotional and social beings and what they want more than anything is to be able to think clearly and feel close to their parents.
EFFT is a type of therapy where we focus with families on restoring family bonds and promote resiliency.  In understanding the family distress, we work from an attachment perspective with emphasis on understanding the emotional dynamics that feed into certain family dynamics.  We experientially engage the entire family system and promote new daily interactions which decrease relational rigidity and distress.
Our goals are aimed at building strong and cohesive families from the inside out.  We find deeper emotional engagement and shared attachment needs and work through the relational injuries that occur with all families.
create a safer environment within the family
decrease conflict between parents & children
address and decrease tension between siblings
improve communication with all family members
address difficult to discuss topics
The type of issues that may be addressed in Family Therapy
sibling rivalry
lack communication
disrespect
conflict & distress
out of control behaviors
EFFT is a non-blaming, non-shaming model rooted in the underpinnings of Attachment Theory.  We listen to all perspectives and understand how family members get caught in a negative pattern that prevent a sense of safety within a family.
EFFT has a road map for therapy where the therapist can take the family through specific steps and stages designed to increase accessibility, responsiveness and vulnerability between parents and their children.
Glimpse Inside the Needs of all Teens & Families