Couples Intensive Marriage Retreat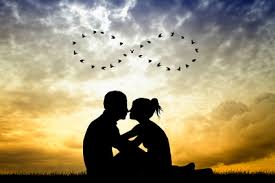 Couples Intensive Marriage Retreats are an opportunity for you and your partner to carve out time to focus on your relationship free from the distractions of daily living.  With 11 hours of direct therapy in the marriage retreat, you can intensely focus on areas within the relationship that are in need of assistance and/or repair.  A trained, qualified professional will provide the therapy during this marriage treat and work to guide you back to joy, peace, connection, communication, intimacy and security.
Benefits of a Marriage Retreat
Improved Communication– put the same old argument to rest, finally!
Increased Intimacy – rekindle desire & willingness to go from fizzle to fire
Emotional Reconnection – process residual anger, hurt, resentment and learn to open your heart and receive your partner's vulnerability
Healing From Affairs – intimacy destroys the basic bonds within relationships.  Learn to repair the rupture and process the hurt, anger and bring relationship into a protective & preventative space for future infidelity
Strengthen an Already Connected Relationship – take your relationship to deeper levels of security
Empty Nesters – rediscover your partner as an individual and co-create a relational vision for these years
Increase Trust – maintain bonds that create security and trust
Newly Married Couples – identify positive patterns and gain an understanding how negative patterns can arise causing distance, disconnect & distress
Emotionally Focused Couples Therapy – the most effective form of couple's therapy
Emotionally focused therapy is an intervention based on scientific study of adult love and bonding processes in couples, is designed to address distress in adult love relationships/marriages. It helps people better understand both their own emotional responses and those of significant people in their lives.
Therapists who provide emotionally focused therapy typically work with couples to help facilitate the creation of secure, lasting bonds between intimate partners and family members and reinforce any preexisting positive bonds, with the goal of helping those in treatment increase security, closeness, and connection in intimate relationships.
Emotionally focused therapy can help people address attachment-related insecurities and learn how to interact with their romantic partners in more loving, responsive, and emotionally connected ways, which can result in a more secure attachment. 
Emotionally focused therapy has been studied extensively, and a strong empirical base of evidence supports the intervention, which is based on research that has identified differences in how couples relate to each other and how these differences are critical to relationship distress and success.
Research examining outcomes for couples who have participated in emotionally focused therapy shows the therapy decreases distress within relationships and partners interact in more successful ways. Follow-up studies conducted with those who participated in emotionally focused therapy showed the positive effects of the treatment continued for years after the therapy concluded.
Emotionally focused therapy has been found to move 70 to 75% of relationships from a troubled state to a state of recovery. Significant improvement has been realized for 90% of couples using this therapy.
Why THIS Couples Intensive Marriage Retreat?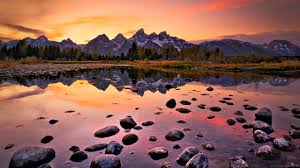 Just one hour south of Yellowstone National Park, and in the heart of Grand Teton National Park, Jackson Hole creates the ideal marriage retreat experience for you & your partner.  Jackson Hole, WY offers a space that takes you away from daily responsibilities, and allows couples a sense of tranquility and restoration that is needed as you embark on a restorative relationship journey.
There are a wide variety of connecting activities for couples to enjoy during afternoon & evening breaks.  From leisurely strolls in a surreal western town, to a plethora of winter and summer recreation, Jackson Hole compliments the goals of this intensive marriage counseling weekend.  Through the majesty of Mother Nature, couples feel inspired into reconnection, to themselves and each other.
In addition, you will receive therapeutic services from a professional trained and certified in Emotionally Focused Therapy.  When the marriage retreat is over, the therapist will help find aftercare with another EFT therapist.