MasterClass Series – clinical trainings designed to build therapeutic competency & mastery
"Never become so much of an expert that you stop gaining expertise.  View life as a continuous learning experience." 
The world of therapy is always growing and changing and there are amazing resources everywhere, right at our fingertips!  While resources are truly abundant, it can be overwhelming & daunting to try and learn so much in isolation through an online resource, book or training tape. It might also feel like we are only scratching the surface of many theories when we learn in isolation and still long for a deeper understanding in learning & clinical application that is only possible through relationship.
The intention of each MasterClass Series is to create a safe learning community where we can scratch beneath surface in an effort to develop deeper level of competencies & confidence for each therapist.  We are trending toward mastery of each person's own therapeutic skillset while fostering a safe learning environment to be curious, interactive and challenged where your personal learning & growing edge is.
Each MC Series will have its own theme which is the focus for 6, 90 minute classes.  Group training classes are designed to be small for optimal, personal learning and therefore participation will be limited to 6 students/class.
These trainings will help you:
Gain clarity on conceptualization of attachment based model being explored (EFT, Somatic Experiencing, PolyVegal Theory, etc)
Map out how to implement clinical skills of model in your own work
Assist in the development of your own personal therapeutic style
Bolster competence & confidence
Feed your hunger & curiosity in learning
MasterClass Series: building competencies in the basics
This Series consists of 6, 90 minute classes addressing the following topics:
MCSeries class 1: Basic Understanding of EFT (focus on application of working w individuals & theory of change)
MCSeries class 2: Understanding Emotion and the Experiencing Scale (focus on theory of change)
MCSeries class 3: Working with Anger (focus on helping clients organize & regulate reactive emotion)
MCSeries class 4: EFT Interventions (focus on helping clients get under reactive emotion and process attachment needs)
MCSeries class 5: EFT & trauma (focus on how we help clients process trauma & theory of change)
MCSeries class 6: Self of Therapist (focus on what comes up for therapist and how that plays out in therapuetic relationship)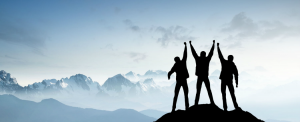 "Being the 'best you can be' is really only possible when you are
deeply connected to another.  Splendid isolation is for planets, not people." 
― Sue Johnson, Love Sense
Please connect with us in our learning community so we can all be the best we can be!
MasterClass facts:
We uphold & maintain SAFETY in a learning environment above all else
We will incorporate video review of sessions demonstrating concepts
Students will "try on for size" concepts being learned through role plays
We will utilize videos of expert snippets as appropriate
Follow up articles, resources will be available
Interactive community participation is encouraged post trainings
MasterClass Details:
Each MC Series is 6, 90 minute training sessions
Fee for series is dependent upon number of students
Location is JH Family Solutions office: 350 East Broadway, Jackson

classes can be held online (zoom platform) or in person

Day/time TBA for each class but will be either

weekday evening 5:30-7:00 or
saturday morning 9:30-11:00 (coffee & cakes provided)
FUTURE MasterClass Series Topics:
More on EFT, EFiT, EFFT
The Emotional Experiencing Scale
Polyvagal Theory – Dr. Steven Porges
Somatic Experiencing – Dr. Peter Levine
We are interested in hearing from you – What would you like to learn more about?
Sneak Peek: the level of expert resourcing you can expect from MasterClass Series
World renown George Faller, LMFT, EFT Trainer explains EFT foundational concept of "the negative pattern".  We understand ALL relationships in context of relational dynamics and how we can become stuck in those patterns…
Dr. Sue Johnson & Ed Tronick discuss Attachment and its importance in human development and relationship through out the lifespan.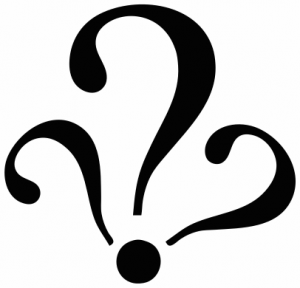 Please contact Laura Santomauro, LMFT with questions, ideas, feedback, registration