Laura Santomauro, LMFT – clinical supervisor
Clinical supervision from an AAMFT approved supervisor & certified EFT supervisor
Master's Marriage & Family Therapy
AAMFT approved supervisor
AAMFT clinical member
ICEEFT lifetime member
WY State Licensed Marriage & Family Therapist
Certified EFT Supervisor & Therapist
Mentored by George Faller, LMFT
Supervision is an incredibly vulnerable and necessary part in the evolution of providing therapy.  Laura emphasizes safety in the supervisory relationship above all else.  She is committed to helping clinicians master their craft and understands that we are never done learning!  She, herself, continues to receive supervision regularly from her mentors.
Theoretical & Supervisory Influence:
Whether seeking ongoing clinical supervision or a one time consult, if you have an individual, couple or family case, Laura is able to:
assist you through the stuck places
create movement in your next session
enhance your clinical skills
increase your conceptual understanding
address self of therapist issues
better understand yourself in the role of clinician
provide overall support for this difficult, important and life changing work you provide!
Types of Clinical Supervision provided by Laura Santomauro, LMFT
AAMFT Supervision:
If you are in the process of obtaining your licensure for LMFT, or if you are hoping to become an AAMFT supervisor yourself, you are required to have supervision from an AAMFT approved supervisor.

Laura was personally mentored by George Faller, LMFT during her designation process to become an AAMFT approved supervisor and certified EFT supervisor. Laura provides both in person and online supervision via Zoom.
EFT Supervision & "Supervision of Supervision":
Whether you are learning the model or improving your skills, it is helpful to have a mentor in the process.  We learn best in a safe relationships in which we can openly explore our clinical work & learning needs.  You can get your individual or group supervision hours towards certification as an EFT therapist or as and EFT supervisor.
Laura was and continues to be mentored by EFT Trainers Michael Barnett, LPC (Atlanta/California) & George Faller, LMFT (New York/Connecticut). Laura provides both in person and online supervision via Zoom.
Testimonials
"Laura is passionate and knowledgeable about EFT and has trained with the best in the field. Her expertise and support were invaluable to me following my Core Skills Training, as I worked to implement everything that I had learned. I would highly recommend her as a supervisor."  – Jackson, WY
"Laura is an amazing supervisor! She helped my achieve my goal of becoming a certified EFT therapist. She always seems to sense my need, most of the time before I even know what I really need. Her knowledge of EFT is incredible and her demonstrations of how to integrate the model for yourself are brilliant. I would highly recommend her as a supervisor." -Logan, UT
"I'm so thankful that I found you and appreciate our work together so much! I feel liked my EFT skills have developed exponentially since I began my work with you just a short while ago. Thank you so much Laura!!" – FL
"My understanding of Emotionally Focused Therapy has finally become clear! I am able to take the concepts and apply them in my therapy sessions. I appreciate Laura's direct style and focus on moving me forward towards certification." PA
more  testimonials
Hours, Info & Fees
Supervision Scheduling Times:
Fridays 9:00-3:00pm MST
evening & weekend hours available by appointment only 
Contact info:
Fee for Supervision:
Individual Supervision – $250/hour

can be ongoing, one time consultation or periodic – as needed
Group Supervision requirements:

at least 3 participants
commitment to 6, 90 min. sessions
fee $300/90minutes (group of 3 = $100/session)
On a Personal Note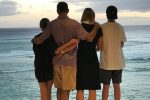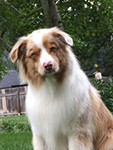 Originally Laura is from the east coast. She grew up, studied and worked in Connecticut. Having moved to Jackson in 2000, she now considers Jackson "home". She resides here with her husband and 2 children, currently ages 18 and 19, and her fuzzy child, Dingo.
Laura has a deep commitment to professional growth & development. Through continuing education, advanced certifications and commitment to learning therapeutic theory and intervention at a deeper level, she continues to expand her knowledge base, areas of expertise and understanding of new approaches developing in the field.