Reconnect, Heal &  Strengthen your relationship through our Couples Intensive Marriage Retreat

Zoom Online Options available!
Experience re-connection through our Marriage Retreat and EFT Couples Intensive. This opportunity allows couples 12 hours of intensive therapy in 2 days with a certified EFT therapist and marital expert.
We focus on providing a specific type of couple's therapy: Emotionally Focused Therapy (EFT).  EFT has been proven to be the most effective type of couple's therapy.  During your marriage retreat, you and your partner will meet with a certified EFT therapist.
EFT Couple Intensive Marriage Retreat
Work with a certified EFT, Licensed Marriage and Family Therapist Expert.  12 hours of focused, intensive therapy designed to meet your relational goals.
Zoom Online Option is designed to meet the same guidelines and goals for couples.
Designed to help couples in deep distress who need immediate, intensive attention
A personalized, intensive couple therapy experience to help couples gain immediate traction and to be followed up with week to week therapy with a therapist in their area
An intensive therapeutic experience to begin addressing a multitude of pressing issues including: addictions, affairs, separation/divorce
The couple receives treatment that is typically done over months, but in a few days
Designed to help couples in distress or couples who are seeking to rebuild connection
An intensive experience in EFT couples therapy where couple's can learn their patterns within a relationship that pull them toward isolation and cultivate new patterns that foster safety, trust, intimacy, communication and connection
Is an EFT Couples Intensive Marriage Retreat for us?
Emotionally Focused Therapy Couple Intensives & Marital Retreats are designed for couples who are:
Looking for intensive marriage counseling weekend
Seeking to rebuild, reconnect with their partner through an effective method of counseling
In crisis for which weekly therapy is not helping
Recovering from Infidelity
On the verge of separation/divorce
Experiencing significant distress in their relationship
Wanting change sooner rather than later
Not able to attend traditional weekly therapy
Couples who would like more privacy while working on their relationship
Desperate for some type of change in their relationship
What Will We Gain from an EFT Couple Intensive Marriage Retreat?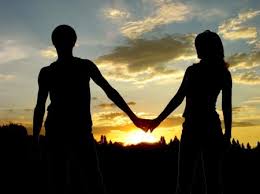 Through targeted, personalized professional help, you will gain:
More connectedness
More closeness
More safety
Better communication
Creation of new relational dynamic
More joy & less conflict
Renewed sense of togetherness, partnership
Understanding how the relationship was stuck
Tools to stay out of negative dynamic
WHY THIS MARRIAGE RETREAT? – Destination Location – Jackson Hole, WY
Just one hour south of Yellowstone National Park, and in the heart of Grand Teton National Park, Jackson Hole creates the ideal marriage retreat experience
Peace & tranquility take you away from daily responsibilities, allowing couples a sense of restoration that is needed as you embark on a restorative relationship journey
Wide variety of connecting activities for couples to enjoy during afternoon & evening breaks
Leisurely pace of life in a surreal western town,
Plethora of seasonal recreation compliments the goals of this intensive marriage retreat
The majesty of Mother Nature, inspires couples into reconnection
Format of EFT Couple Intensive & Marital Retreat
An intensive marriage counseling weekend is roughly 12 hours of personalized therapy by a Certified EFT therapist.  Below is a rough schedule of how the weekend unfolds, however, your therapist may decide to shift times, schedules in order to best meet the needs of your relationship. See below for Zoom Online Option.
Day 1 – total 6 hours 
Couple Session – 90 min.
Individual Session – partner A, 60 min.
Individual Session – partner B, 60 min.
Wrap up morning session with couple – 15 min.
Afternoon Break – (lunch) 1.5 hours
Evening Couple Session – 2.5 hours
Day 2 – 6 hours
Morning Couple Session – 3 hours w 15 min. break
Afternoon Break (lunch) 1.5 hours
Evening Couple Session – 2.5 hours
30 min. closure/wrap up with couple
Additional therapy hours/day may be added to this schedule upon request and billed according to retreat fee/hour.
Zoom Online Option for Couples Intensive Retreat
Follows same format of 6 hours over 2 days as in person couples intensive retreat
Travel & accommodations not necessary! Access services from comfort of your space & time!
Couples must be certain they have access to space so therapy time will be uninterrupted by kids, dogs, work, etc
For more information, please contact Laura directly at 307-690-2153 or info@jhfamilysolutions.com
Scheduling an Intensive Retreat
FRI/SAT combination
Typically it will take 3-5 weeks to schedule your intensive date
To Register, please complete following form: request intensive
What Do We Need To Do First?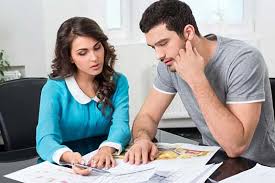 Couples will need to:
Be pre-screened and complete paperwork
Read Hold Me Tight authored by Dr. Sue Johnson
Select and confirm date for retreat
Arrange childcare & take off work
Make travel arrangements
Arrange payment (we accept cash/check/credit – please note there is a 3.75% charge associated with credit)
We are happy to help you with your accommodation and recreational bookings
Jackson Hole offers accommodations for every budget
Who Does Not Qualify For an EFT Couple Intensive & Marital Retreat?
This type of intensive marriage counseling weekend is not appropriate for:
Couples engaged in domestic violence
Couples who are actively engaged in substance abuse/dependence
Couples who are actively engaged in an ongoing affair
Follow Up & Fee
Couples will receive a personal referral to a qualified EFT therapist in their area
Couples who sign release will benefit by coordination between intensive therapist and follow up therapist so aftercare can be seamless and efficient
Fee: $4500 for weekend (this does not include travel, lodging, meals – therapy only).  Please ask us about 5% discount!
Testimonials
"I was questioning if this time would be worth the investment and I could tell by lunch the first day that it was. Laura has an uncanny ability to translate what I am thinking & feeling but don't have words for! The help in organizing that and giving me language was invaluable. The ability to hold focus and no allow us to go down a lot of rabbit holes allowed us to move forward in some very hard conversations. We are excited to take these concepts home and apply!" – March 2023
"This is what healing feels like. I have wanted this for so long!" – April 2023
2017 Archived Testimonials