Laura Santomauro, LMFT – Owner, Supervisor, Therapist
Laura Santomauro, LMFT provides mental health counseling to Jackson, WY. She provides individual counseling, marriage therapy and family therapy. 
Education & Affiliations
Laura Santomauro, LMFT


Licensed Marriage & Family Therapist – State WY
AAMFT Approved Supervisor
Certified EFT Supervisor
Certified EFT Therapist
Lifetime ICEEFT member
EFiT  level 1 & 2 trained therapist (individuals)
EFFT level 1 & 2 trained therapist (families)
PolyVagal NeuroScience trained
Founder & Community Leader: WyEFT Community
Certified Juvenile Sexual Offenders Counselor
Training & Work Experience
Laura is owner and operator of JH Family Solutions, LLC. With over 25 years experience, she has provided mental health counseling in a variety of settings. She delivers individual counseling, couples counseling, marriage therapy and family therapy in Jackson, WY. In addition, she personally trains & supervises all staff members. Historically she has provided therapies in school settings, residential facility settings, outpatient settings and now private practice.
| | |
| --- | --- |
| Laura Santomauro, LMFT Couples, Individual and Family Therapist | AAMFT clinical member |
Laura holds some of the highest certifications available in mental health field:
Certified EFT Supervisor
AAMFT Approved Supervisor
Certified EFT Therapist
Advanced training in Family Therapy 
Advanced training is PolyVagal Theory
Certified Juvenile Sexual Offender Therapist
Laura provides mental health counseling for a variety of common issues:
Marriage therapy – couple's counseling
depression/anxiety
strained family relationships
parenting 
women's & men's issues
developmental & transitional issues
healing from trauma & abuse
substance misuse, abuse & addictions
porn addictions
borderline personality disorder
recovery for sexual offenders
Hours & Contact Info
Monday – Friday
9:00am – 6:00pm
Late evening & weekend hours available by appointment only & additional charge
intensive couple weekends available by appointment only 
Laura's contact info:
On a Personal Note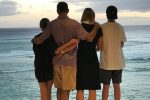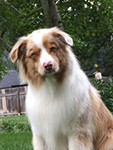 Originally Laura is from the east coast. She grew up, studied and worked in Connecticut. Having moved to Jackson in 2000, she now considers Jackson "home". She resides here with her husband and 2 children, currently ages 19 and 20, and her fuzzy child, Dingo.
Laura has a deep commitment to professional growth & development. Through continuing education, advanced certifications and commitment to learning therapeutic theory and intervention at a deeper level, she continues to expand her knowledge base, areas of expertise and understanding of new approaches developing in the field.