JH Family Solutions, LLC – Laura Santomauro, LMFT
(307) 690-2153
350 East Broadway, Jackson WY 83001
COVID-19… our response for your Jackson Hole counseling needs!
 We provide Tele-Health during the COVID crisis.
HIPPA Compliant Platform
Jackson Hole Counseling
Telehealth sessions
Accepting new clients
In crisis, we do better together!
We will help you find Jackson Hole counseling solutions.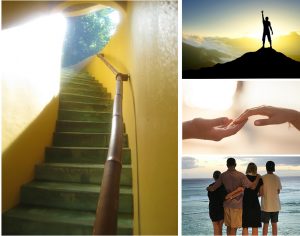 JH Family Solutions is the premier Jackson Hole counseling & therapy provider in Jackson & Teton County.
We specialize in Emotionally Focused Therapy, EFT.  Laura Santomauro, LMFT is a certified EFT supervisor & therapist.  In addition, she is the founder & community leader for the WY EFT community.
EFT is a structured approach to therapy.  It is considered the most effective form of therapy which has been empirically validated.  Grounded in research & science, we focus on rewiring negative interactions, processing injury & trauma, while strengthening bonds and creating new patterns in the course of your Jackson Hole counseling sessions.
We are here to help you find Jackson Hole counseling solutions. JHFS has been servicing Jackson & Teton County for over 12 years. We believe in safety, connection & collaboration creating the most effective atmosphere to do this sacred work with you.
Our staff holds advanced training and certification in the most effective forms of therapy for couples and families, in addition to providing the most efficacious services for individuals.  Contact Us
Meet Our Staff
All our staff is trained and/or certified in Emotionally Focused Therapy for couples.  We pride ourselves in providing cutting edge approaches, proven to be most effective in treatment.
In addition, each therapist has a unique stylistic approach and area of expertise in order to provide our clients with the best fit and quality Jackson Hole counseling service to meet their needs.
About JHFS
Conveniently located in town, we are easily accessible Jackson Hole counseling professionals with plenty of parking with a variety of scheduling options.  Our primary goal is to create a safe atmosphere where we can collaboratively explore presenting issues and work towards resolution for you, your relationship, your family.
Our belief is that the best Jackson Hole counseling and therapy experience is one where clients feel our openness, genuine authenticy and warmth in the therapeutic relationship and our hope is to craft that relationship with you.
We service Jackson Hole and surrounding areas including Dubois, Alpine, Star Valley, Pinedale and Victor/Driggs, Idaho.
Our staff of therapists is comprised of licensed Marriage & Family Therapists and licensed clinical Social Workers, with advanced training and certification in couples and family therapy.
Advanced Training & Certifications – Couples & Families
Emotionally Focused Therapy (EFT) for couples
Emotionally Focused Therapy, EFT, is a specific treatment modality for couples in distress. We look at ongoing dynamics and patterns that continue a negative cycle resulting in feelings of disconnection. The overall goal is to deconstruct these patterns and reconstruct new patterns resulting in connection, intimacy and safety.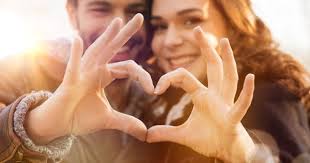 Typical Couple Issues that EFT can help with:
marital distress
lack of communication
distance – conflict 
disconnection
lack sexual intimacy
infidelity
substance abuse
Sex/pornography addiction
Emotionally Focused Family Therapy (EFFT)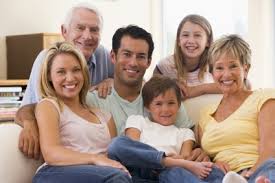 EFFT is a type of therapy where we focus with families on restoring family bonds and promote resiliency.  In understanding the family distress, we work from an attachment perspective with emphasis on understanding the emotional dynamics that feed into certain family dynamics.  We experientially engage the entire family system and promote new daily interactions which decrease relational rigidity and distress.
Our goals are aimed at building strong and cohesive families from the inside out.  We find deeper emotional engagement and shared attachment needs and work through the relational injuries that occur with all families.
JHFS Commitment To Quality Care
LET US HELP YOU.  JHFS is committed to serving and providing you and your family with the quality Jackson Hole counseling care you deserve.  All our practices are rooted in the most effective form of therapy which is also supported by the research.
JH Family Solutions provides Jackson Hole counseling services in Jackson and surrounding areas Alpine, Pindedale, Victor Idaho and Driggs Idaho. Serving all local communities, it is our commitment to deliver quality services for therapy and counseling to individuals, couples and families.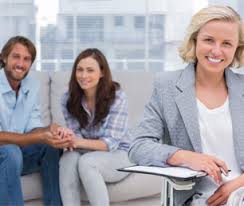 INDIVIDUAL THERAPY
We believe in developing a sense of personal balance and sense of empowerment to help guide and direct decision making and healing through our Jackson Hole counseling services.
Our beliefs in Attachment Theory are reflected through EFT, in which a sense of safety within marriages provide us with the ability to communicate our most vulnerable needs and fears to our partner creating a secure attachment and strong connection. As specialists in EFT, this Jackson Hole counseling team is confident in our ability to help couples be their best!
Our commitment by offering Jackson Hole counseling services is to develop strong & healthy families where each member contributes to form a cohesive unit fostering safety and support for all.  Our focus in on attachment between parents and children in development of a safe & supportive environment where parents can respond and protect children while also providing limits and boundaries. In other words, we help families become a secure haven for development.
Jackson Hole counseling services help parents create and maintain a safe, secure, connected relationship within their family system. It is this type of Parenting By Connection that allows children to grow, utilize their resources and abilities and thrive in our world.
JH Family solutions has been providing Jackson Hole counseling services with one goal in mind since the beginning – meeting the needs of those who reach out to us in their times of need. We are there for you in times of crisis as well as times of growth and change. Life is full of changes and challenges. Our Jackson Hole counseling team embraced a continuous learning approach to their profession in order to ensure that those that come to us are always getting the best possible outcomes. Your Jackson Hole counseling team will always work with you to find the best ways to encourage your optimum mental health.