We are only participating providers with BCBS
JH Family Solutions are participating providers with BlueCross BlueShield ONLY. Should this be your carrier, please complete the following form and we will check your benefits, track accumulations and file directly for you. Most policies do cover some mental health counseling.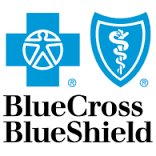 Allow us to help you better understand your policy and get benefits. Should we NOT receive your information, then payment in full is required at time of service until we receive the benefit quote through submission of the form below.
As participating providers with BlueCross Blue Shield for over 12 years, we look forward to assisting you. Insurance benefits can be difficult to decipher and we are experts in understanding what coverage you have for individual counseling, marriage therapy, family therapy.
If you have an alternate insurance carrier, we do require payment at time of service. Upon request, we will then provide you with a monthly invoice (superbill) for you to submit to your carrier for direct reimbursement.
If you DO NOT have BlueCross BlueShield
If you do not have a BlueCross Blue Shield insurance plan and are insured through a different carrier, we recommend contacting your carrier to understand your benefits. We suggest asking the following questions:
What is my deductible for an OUT OF NETWORK provider (mental health services)
How much of my deductible has been met
Once deductible is met, what is coinsurance for an OUT OF NETWORK provider
Are there any exemptions on my policy regarding mental health counseling
We are always able to help you understand your policy.