October 18, 2019 (Friday) 9:00-4:00
October 19, 2019 (Saturday) 10:00-4:00
Location: St. John's Episcopal Church
Fee: $450/couple (this represents a 50% reduced fee generously subsidized by St. Johns Episcopal Church)
Couples will:
Learn about Adult Love Relationships and the Science of Attachment/Bonding
Walk through 5-7 healing conversations with their partners
This workshop is a group format, however all conversations are done privately
Each person/couple decides how much/how little they would like to participate in group process
Hold Me Tight® Workshop was developed by Dr. Sue Johnson and is designed around seven conversations based on the Hold Me Tight book, all of which have been shown to be essential to successful relations.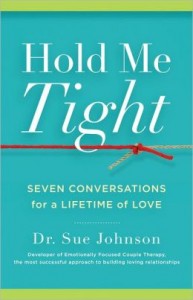 You will learn how to understand and improve your relationship through presentations by the workshop leaders, private exercises and conversations with your partner and by watching video demonstrations of other couples.
Hold Me Tight, by Dr. Sue Johnson, which is now in its 10th year of publication and has sold over half a million copies world-wide.

This book offers a revolutionary new way to see and shape love relationships. The stories, new ideas and exercises offered in Hold Me Tight are based on the new science of love and the wisdom of Emotionally Focused Couple Therapy (EFT), an effective new model developed by Dr. Johnson.
Is a Hold Me Tight® Weekend Workshop right for us?
Are you seeking more closeness & security in your relationship?
Do you want improved communication and less conflict?
Do you find yourself getting stuck and feeling distant?
Would you like more intimacy with your partner?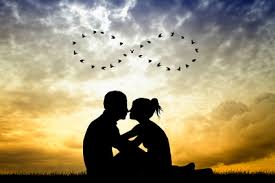 What type of Hold Me Tight® Conversations will we have?
Privately walk through several Hold Me Tight Conversations with your partner to better understand your communication patterns, your needs and longings, and then begin to share those with each other, coming close again. 
Identify the Negative Pattern
Finding the Raw Spots
Stop the Cycle
Forgive Injuries
A.R.E. You There for Me? – Being Accessible, Responsive & Engaged
What will we gain from a Hold Me Tight® Weekend Workshop?
Increase sense of safety & security in relationship
Foster closeness and rekindle intimacy
Heal broken bonds
Understand the real reasons you get into struggles over and over
Change patterns that leave you frustrated, angry and hurting
Engage in conversations keeping your love alive and secure
George Faller, LMFT

George is a husband, father, therapist, educator, speaker, writer and global leader in helping people reconnect and strengthen their relationships
Author of Sacred Stress & True Connection
Internationally training therapists in EFT model
Certified EFT Supervisor/Trainer/Therapist
 Founder & President of  NY Center for EFT
AAMFT Approved Supervisor
Professor at the Ackerman Institute for the Family in Manhattan
CT & NY Licensed Marriage & Family Therapist
Director of training at the Greenwich Center for Hope & Renewal
Board member of the Porter Cason Institute at Tulane University in New Orleans
Laura Santomauro, LMFT
Owner/Operator/Supervisor/Therapist of JH Family Solutions
Master's Marriage & Family Therapy from Fairfield University
Certified EFT Supervisor & Therapist
AAMFT Approved Supervisor & Clinical Member
WY State Licensed Marriage & Family Therapist
Date/Time, Location & Fee
October 18, 2019 (Friday) 9:00-4:00
October 19, 2019 (Saturday) 10:00-4:00
Location: St. John's Episcopal Church
Fee: $450/couple(this represents a 50% reduced fee generously subsidized by St. Johns Episcopal Church)
Sponsorship
This incredible program is a partnership between St. John's Episcopal Church and JH Family Solutions.
The fee for programming reflects a 50% subsidy generously provided for our community by St. John's Episcopal Church and the dedicated EFT therapists of Jackson Hole.
Spaces are limited.  To register now and secure your spot for this incredible opportunity, please complete the following form: